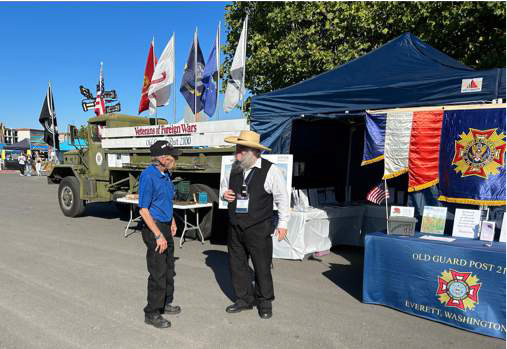 Past Commander Carl Kurfess represented the post at the VFW District 1 recruiting event during the Mukilteo Lighthouse Festival over the weekend of September 9-10.  
VFW Post 2100 of Everett provides the logistics for this event and we have participated with them on it for the past few years.
In the photo above, Past District 1 Commander Don Wischman is shown in front of the VFW booth.