Military Women's Memorial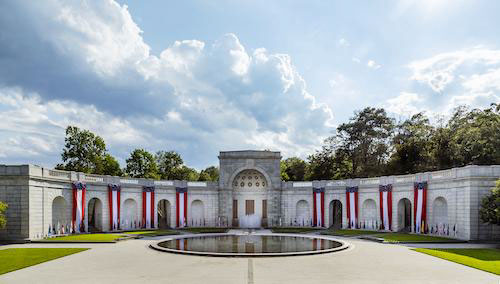 March being Women's History Month, it would seem in order to salute our sisters in arms who have served alongside us throughout our country's history and do so today in greater numbers than ever. A short introduction to the Military Women's Memorial located with the cemetery at Arlington, VA seems a step in the right direction.
The Military Women's Memorial is a one-of-a-kind tribute to the more than 3,000,000 American women who have served since the Revolution. The Memorial features an education center, interactive exhibits, and a world-class collection of military women's stories. The Military Women's Memorial is located at the ceremonial entrance to Arlington National Cemetery, Memorial Avenue & Schley Drive, in Arlington, VA.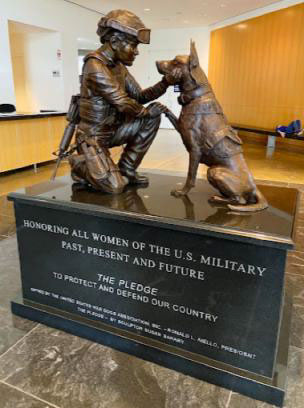 Mission 
The Military Women's Memorial honors and tells the stories of women, past and present, who serve our nation. The Memorial celebrated its 25th anniversary in October 2022. 
Vision
We are the leading memorial and education center honoring women's contributions to the service of our nation. As the only historical repository documenting all military women's service, we educate and inspire through innovative and interactive exhibitions, our world-class collections, and engaging programs and events for all generations. We honor the commitment, contributions and experiences of every woman who serves in, or with, the Armed Forces."