Edmonds Veterans Plaza funding tops $ 400,000!
For the past 241 years men and women have served our nation in uniform; in peace and in conflict, assuring that our freedom, declared in 1776, would continue.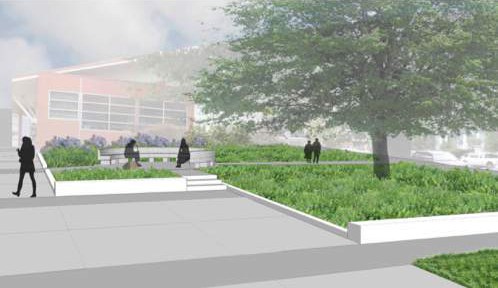 Our City of Edmonds has not had a place to so honor & remember those who have served. Thanks to VFW Post 8870, American Legion Post 66, The City of Edmonds and a group of dedicated individuals, Edmonds will finally have such a place of honor, to be prominently located at 5th and Bell, right in front of the City Council Chambers Building.
The total budget for the new plaza is $420,000. To date the organizing
committee has raised $ 400,000 and there is $20,000 yet to raise. The Hazel Miller Foundation, prominant among our major supporters, was an early donor committing $180,000 toward this project during the fall of 2015. We are very grateful for this support.
The time has come for the fundraising effort to look to the public. All Edmonds citizens are invited to contribute toward the campaign to raise the last $20,000.
Please consider a contribution of $50, $100, $250 or more so that the project can be completed. You can send your contribution to Edmonds Veterans Plaza, c/o Edmonds VFW Post 8870, PO Box 701, Edmonds, WA 98020 (make checks payable to Edmonds Veterans Plaza); or go online to http://
edmondsveteransplaza.com.
You may wish to honor a particular friend, relative or comrade in arms. We have the following opportunities to do so:
Pavers to honor a Veteran – $500 minimum donation
Bench Plaques to honor a Veteran – $1,500 minimum donation
Seating Cubes to honor a Veteran – $2,500 per side
(Illustrations of these features are available on the web site referred to above.)
Fundraising is to be completed by the end of May with construction beginning in June and the new Plaza to be dedicated on Veteran's Day, November 11th, 2016.
The financial support of all of our citizens and particularly all veterans is
important so please send your contribution now.