Fallen Heroes, World War II Veterans Honored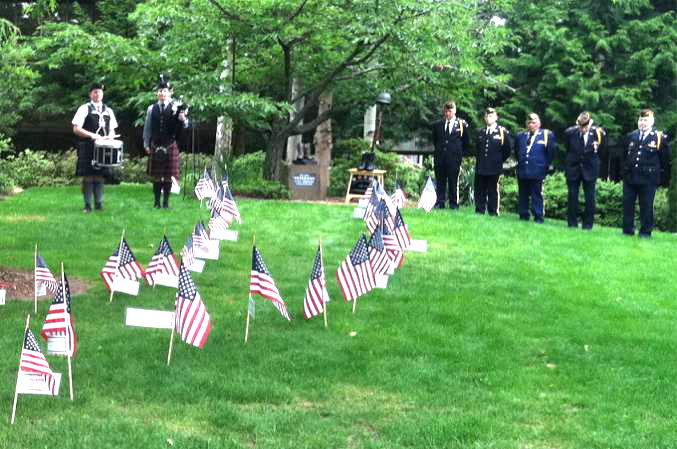 On May 25, Edmonds Community College hosted its Memorial Day Ceremony, at the Black Box Theater on the College campus. The event was planned by a distinguished committee headed by Chris Szarek, USN Retired, Veterans Resource Center Director at the college.
Our own Post Commander Jim Blossey acted as Master of Ceremonies for the event, which featured "A Time to Remember" slide show featuring images and stories of fallen members of the families of College students, faculty and staff. Music was provided by the EdCC voice class, under the leadership of Linda Kappus and by Kyle Gaul (son of Post 8870 member Charlie Gaul on bagpipe.
Gold Star Mother Monica McNeal was on hand to introduce the keynote speaker, RaeLynn Ricarte, author of "Living the Oath: Warriors Take It, Families Endure it". The book explores the wartime experiences and the post war aftermath of veterans of Iraq and Afghanistan and their families. Her topic explored the origins of the book through her experience as the mother of a combat Marine, centered around the idea "Be an American Worth Dying for".
Following the ceremonies at the Black Box, all present processed to the campus "Boots to Books" monument, where colors were presented, followed by presentation of the "Soldier's Cross" and the laying of a wreath. The ceremonies concluded with the playing of "Amazing Grace" by Kyle Gaul on bagpipe and "Taps" by Post 1040 bugler Glenn Ledbetter.