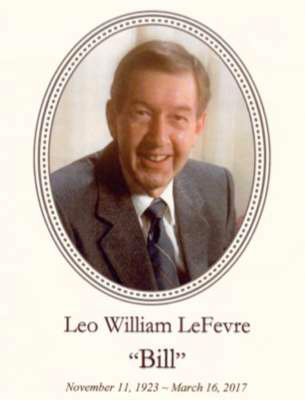 Leo William (Bill) LeFevre of Edmonds, one of our few remaining WWII combat veterans passed away on March 16. He was 93 years of age.
While not a member of our post, Bill was a veteran of WWII, serving in Europe as a BAR man with the 99th Infantry Division. He was wounded at Bastogne, just at the beginning of the Battle of the Bulge, for which action he received the Purple Heart and the Bronze Star. He returned to his unit following recovery in England.
Bill was a widower of many years, the father of five and an engineer with Lockheed and later Boeing, working in defense projects. He was a poet, violinist and singer of considerable skill. A kinder man and a better friend you are unlikely to find. Your editor sang with him for many years in the Holy Rosary Church Choir, where he was the longest serving member at 43 years, until the last month of his life.