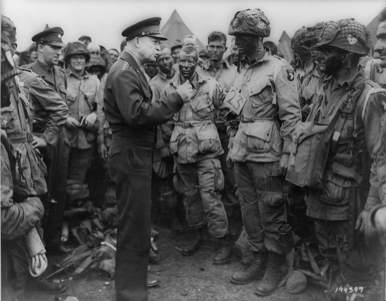 Code named Operation Overlord, the invasion of a 50 mile stretch of Normandy beaches was conducted by almost 160,000 courageous American, British, and Canadian warriors.
Past Commander Fred Apgar recently reminded us via a Facebook post of the participation of one of our own Post 8870 comrades in the DDay action 76 years ago.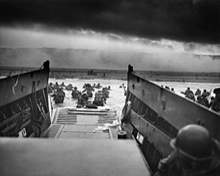 Fred Diedrich was assigned to the 508th Parachute Infantry Regiment (Red Devil's), part of the 82nd Airborne Division, who jumped behind the lines in Normandy the night before the landings to capture the town of Sainte- Mere Eglise, secure crossings at the Merderet River laFiere and Chef-du-Pont, and to establish a defensive line along the river crossings.
We have told Fred's story in detail in recent prior editions of this newsletter, which you can find on the Post website, but it seemed important to mention his role again on this anniversary month of those events, as we approach Diedrich's 97th birthday.