by Carl Kurfess
Can you identify this USAF Aircraft?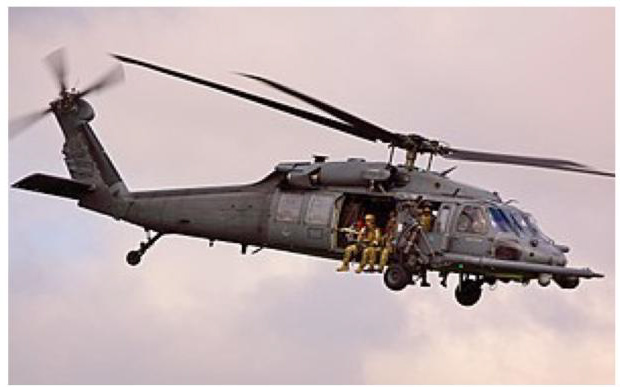 The Sikorsky MH-60G/HH-60C Pave Hawk is a twin-turboshaft engine helicopter in service with the United States Air Force. It is a derivative or the UH·60 Black Hawk and entered service in 1982.
The MH-60G Pave Hawk's primary mission is insertion and recovery operations personnel, while the HH-60G Pave Hawk's core mission is recovery of personnel under hostile conditions, including combat search and rescue. Both versions conduct day or night operations into hostile environments.
Because or its versatility, the HH-60G may also perform peacetime operations such as civil search und rescue, emergency aeromedical evacuation (MEDEVAC), disaster relief, international aid and counter-drug activities.
Cost is approximately $30 million each.