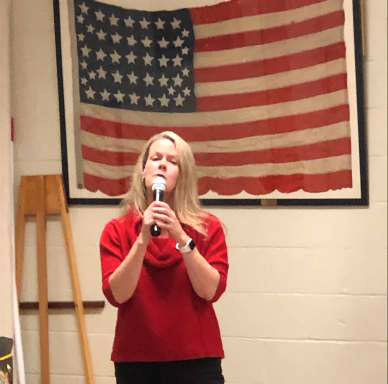 The November meeting of Post 8870, taking place the day before Thanksgiving was relatively lightly attended, no doubt due to the necessity of some members to be at home with family making preparations for the holiday. Still, some 24 stalwart members attended and we were treated to a two-part program that was memorable.
First, our past Teacher of The Year, Nancy Thompson of Serene Lake Elementary in Mukilteo, joined us to perform her new musical composition of the "In Flanders" Fields poe. A beautiful new piece of music, both well composed and superbly performed. We sincerely hope that Nancy is able to have her composition published and made widely available.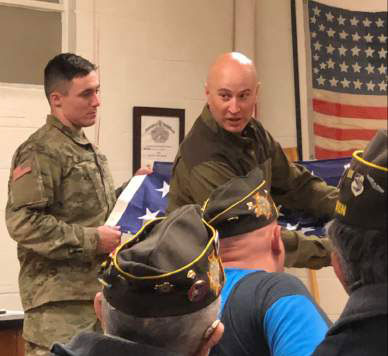 Part two of our program was courtesy of Post Member Chris Edwards, who brought two of his fellow National Guard troops to give a demonstration on the proper steps involved in folding the flag as we do it at burial services, as well as some explanation of the symbolism involved in each of those steps.