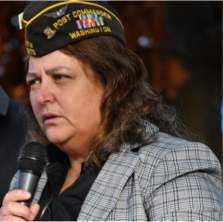 More than 350 veterans, families, kids and well-wishers overflowed onto the sidewalks surrounding the Edmonds Veterans Plaza Monday afternoon, all drawn by one purpose — to honor, remember and connect with our military veterans.
Dan Doyle, VFW Post 8870 Chaplain, gave an emotional invocation that crystalized in a few words the meaning of the day.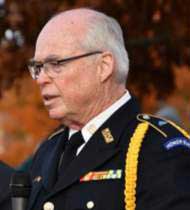 "We're here today to honor those who at some point in their lives signed a blank check to give, up to even their lives, in service to you," he said, "so that you and we all could enjoy the liberties, peace and privileges of this nation."
Emcee Rose Gilliland, VFW Post 8870 Commander, then took over: "I feel like I'm sitting in a living history today," she began. "I'm surrounded by veterans who have lived it, breathed it and done it." She went on to call on attendees from WWII, Korea, Vietnam, the Gulf War and Operation Enduring Freedom (the War on Terror) to be recognized.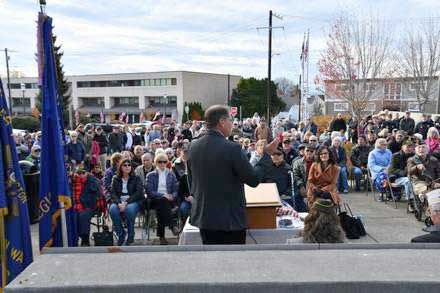 Keynote speaker was State Representative Strom Peterson, who recalled how the Edmonds Veterans Plaza got its start during his tenure serving on the Edmonds City Council. "It was about five years ago that a core group of organizers put their energies together to turn this area into a special place to honor veterans," he said. "With dogged determination, this core group provided the energy and inspiration to accomplish this in record time." Peterson went on to stress the key role of the plaza in providing a place to make connections."For those who did not have the opportunity to serve, it's a place to connect with and learn from those who did," he explained. "For veterans like Michael Reagan who walks by my house every day on his daily pilgrimage to the plaza, it's a place to make connections with his friends, some of whom didn't make it back. And for all of us, it's a place to remember what it means to serve our country and our community."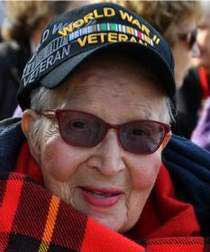 Jim Traner then announced the names of those honored with newly placed pavers in the plaza:
Ron Pajoman, Navy 1960-1965
Chuck Smith, Army 1963-1999
Patrick Marker, Marines 1944-1946; 1950-1951
John, Gregg and Kim Sharp, Marines, Navy and Navy respectively (single paver) 
Beau Crabtree, Army 1991-2001
Donald Stapleton, Air Force, 1957-1978
William Cobb, Marine 1966-1968 
Edward Johnson, Navy 1942-1946 
Paul Hauck, Army 1944-1946; 1947-1963 
Jim Roy Harrison, Navy 1942-1945 
Jack Oharah, Navy 1962-1966 
Jeffrey James Curtis, Marines, 1966-1967 
Gold Star Mother Monica McNeal was on hand to present a Vietnam War 50-year commemorative pin to Vietnam veterans who had not previously received one. The program closed with Mike Denton leading attendees in a chorus of "God Bless America".