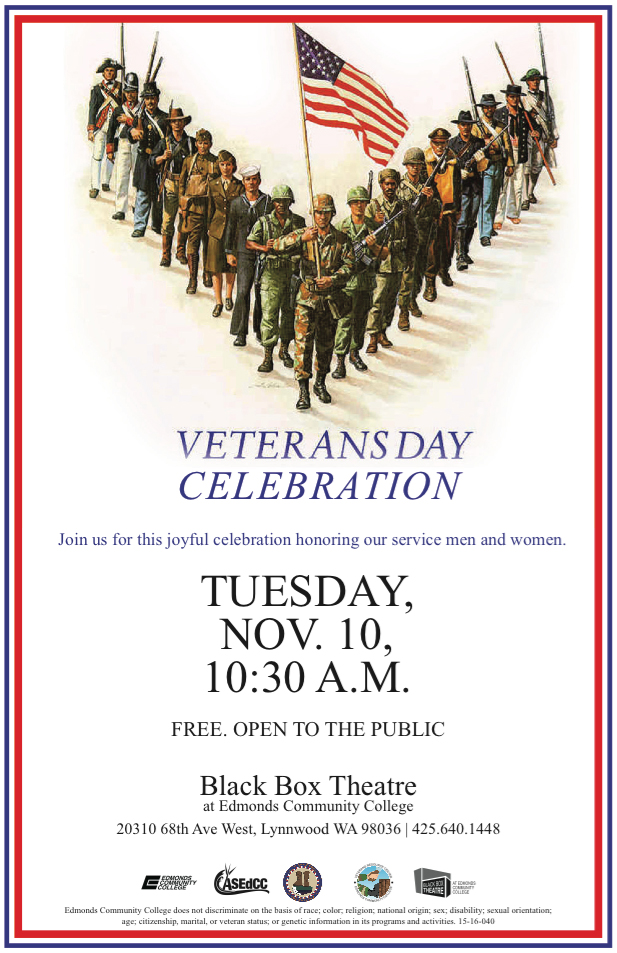 Several VFW members, including three of our own, will be featured participants in Edmonds Community College's Veterans Day Celebration this year. The event will be held on Tuesday, November 10, at 10:30 AM in the college's Black Box Theater.
Among those speaking at the event will be our Commander, Jim Blossey, and Ron Clyborne, the chair of the community's Veterans Plaza committee. Post 8870 member Carl Kurfess will lead the attendees in the Pledge of Allegiance. The Honor Guard from Lynnwood VFW Post 1040 will present the colors.
The celebration is for the entire community, not just students, and veterans are especially invited to attend. The college has particularly encouraged VFW members to be there. Please wear your cover.
The Black Box Theater is located near the south side of the campus; parking is available. Refreshments will be served at the conclusion.