Applications & Deadlines Our annual student essay contests will need to be promulgated to teachers and students as soon as schools are back in session, in order to allow time to meet the deadline of October 31 for submission to the post. Following are the themes for the 2020-21 school years. Applications, in the form of fillable PDF documents are available at this link: https://vfwwa.org/di/vfw/v2/default.asp?pid=79734

Youth Essay Grades 3,4 &5
Theme: "What is Patriotism to Me?

Patriots Pen Grades 6,7 & 8
Theme: "Why American Veterans should be honored"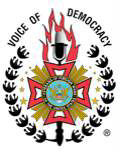 Voice of Democracy Grades 9-12 Theme: "Is this the Country the Founders Envisioned?"