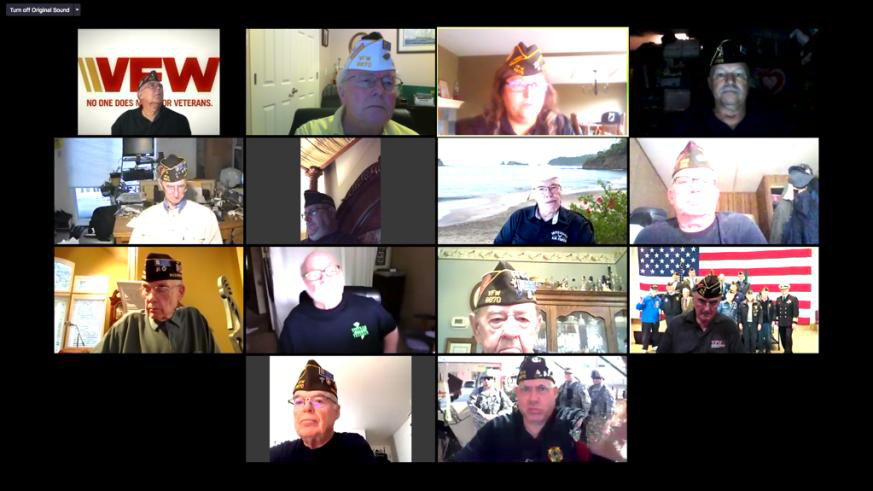 Commander Gilliland truly wanted our next post meeting to be a "hybrid" meeting. Some could meet at the hall and others could join via Zoom. "I have spent a lot of time reviewing the uptick in colds, flu and COVID 19 cases. I do not feel that it is appropriate to have meetings in the hall at this time or for the next few months. I believe that it is the safest approach for all of us to attend via Zoom." In addition to the safety benefits of virtual meetings, it also allows member who have moved out of Edmonds to join us. Some, such as Past Commander Fred Apgar attend from as far away as Missouri. 
Our speaker will be our own Sr. Vice Commander Carl Kurfess, who has a presentation for us on military utility vehicles. You won't want to miss it. The link for the Zoom stream will be sent via email in advance.
You will want to be on-line with us to join in the discussion of raising money for our Relief Fund, and making plans for our Veterans Day observance, among other things.