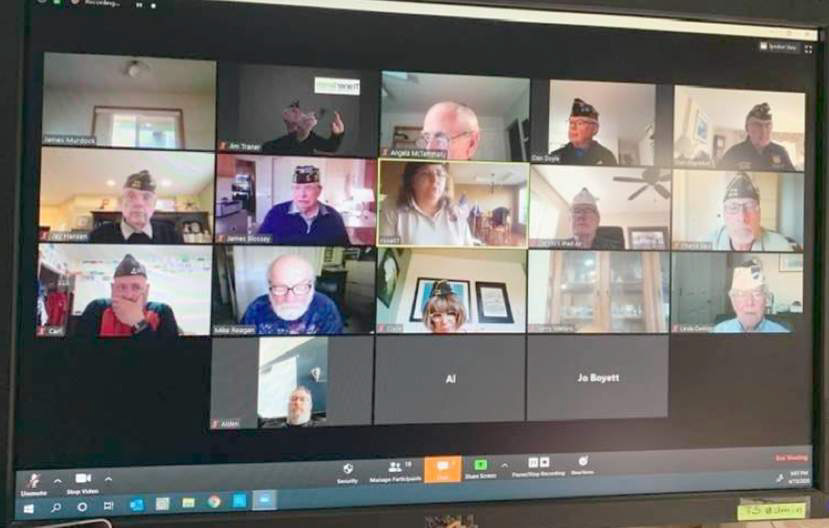 Once again, our May Post meeting we held as an online affair, via Zoom. We very much appreciate the efforts of Past Commander Jim Traner in setting up these online sessions.
As you all may recall, we began putting our in-person meeting on the Zoom platform for the benefit of some of our "Snow Birds" (think Quartermaster Dennis Peterson) and other Post members who live out of the area, are ill or otherwise unable to attend. Past Commander Fred Apgar has once again been a regular attendee via that platform.
The public portion of the meeting included honoring our one teacher of the year who had been unable to attend the February meeting with the rest of the teachers and student essay winners. Julie Bivens, Who teaches at Serene Lake Elementary in Mukilteo, joined us online to be awarded her certificate and check, which were sent to her by mail. Congratulations Julie! We regret not having a photo. Your editor has since figured out how to grab images off the Zoom session, so we should be able to correct that in future.